Postpartum Shape wear
Our Postpartum Shapers celebrate your incredible milestone (PARENTHOOD) with comfortable support to restore your body with confidence!
Unfortunately, many women are unhappy with there bodies after giving birth. Many times weight gain and stretch marks are among the factors associated with these factors.
Fortunately, we have products to restore your confidence ! However, please consult your doctor prior to using our products. Also, we highly recommend you wait at least two weeks after you give birth for natural births, and at least 3 weeks if you have a C-section, unless cleared by your doctor.
A lot of new moms turn to shape wear and waist training after pregnancy as a way to boost their confidence.
True Confidence and Beauty starts on the inside. We hope you love and embrace your post-pregnancy body no matter what stage you're in. Our products are solely intended to enhance your beauty and provide you with the confidence to return to your vibrant self.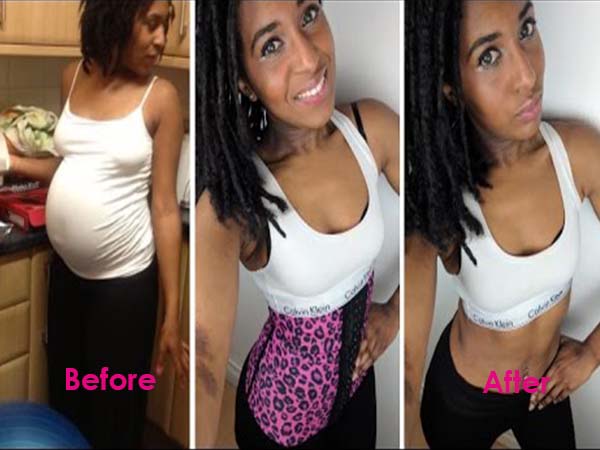 Shape wear and waist trainers are a fast, simple and effective way to enhance your natural beauty and confidence. —not to mention be a part of your health and fitness journey after baby.
So if you're ready to take control of your health and feel great about yourself, here are the best tips to help you get started.
Start with using a shaper , waist trainer or waist training vest 
Eat healthy, and follow a physician approved diet 
Daily Exercise 
Postpartum Waist Training
A waist trainer is a waist-cinching garment that instantly slims your waistline while you wear it and can be used in conjunction with your post-baby weight loss journey.
New moms love waist trainers because they conceal the "baby pouch" while they get back into shape—they also improve posture while you wear them and provide great motivation to eat well and work out.
The firm compression from a waist trainer will stimulate thermal activity in your core and help your midsection sweat more.
Daily waist training requires an adjustment period, so we recommend that you start out wearing your garment for an hour or two a day at first, slowly adding more time as you become accustomed to wearing your garment.  You should be able to wear a waist trainer for 8–12 hours a day after about 3 or 4 weeks of dedicated wear or as approved by your doctor.
We also recommend using a workout band during your fitness routines in addition to your everyday waist trainer. You'll find that you'll maximize the effectiveness of your workouts by sweating hard—which is what  helps to effectively stimulate lose weight! 
Most waist trainers are constructed with 2–3 rows of hook-and-eye closures so that you can size down as you slim down. If you're in the early postpartum period and still have a lot of weight to lose, you might prefer three rows so that you have more room to size down. Also check out our line of waist training vest if you are trying to target your back along with your stomach. Always make sure that your waist trainer is properly sized. 
Browse our extensive selection and use the same methods as your favorite celebrities!!!
---
Sorry, there are no products matching your search.